Communicating with influence, where consulting, communication and PR meet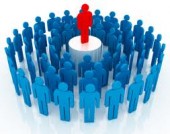 Communicating with influence allows a business, an institution or a political party to map out the issues at stake relevant to them, to analyse their arguments and actions through constant monitoring. Then, going forward, to implement the measures needed to defend their positions and influence opinions.

The emergence of the digital economy and its many players has led to a sea-change in the rules of the democratic debate and the role of influence making them more complex to understand and requiring a high level of activity from business. Communicating with influence and the professions involved must integrate this new data.

This means that the function of the influence consultant today is more complex as it is a blend of a number of communication and survey-based professions.
Upstream involves:
• All of the survey professions to analyse expectations and discourse;
• Opinion monitoring on and off line, reputation management;
• The professions of strategic planning that have emerged in PR agencies and in market research consultants

Downstream involves:
• Lobbying,
• Press relations,
• Public relations,
• Public affairs,
• Community management: it may seem surprising but the community manager of a company, through their credibility and daily contact with the public can be an opinion influencer and even the most credible spokesperson as was the case for the community manager at Bouygues Telecom when Free came on to the market.
The influence consultant must know and understand the added value of all of these professions in order to understand the client's ecosystem and provide the best possible advice in terms of strategy and action.

This means that the influence consultant should have a general background (ex: Celsa, Sciences Po, ...) that will provide a good level of synthesis, overall general knowledge, and an in-depth knowledge of new media. This varied experience of all of the communication professions can also be deemed as useful as is noted by F Paillet in the blog Alumni 2000 from Sciences Po.
Organisations integrate this new influence communication data, notably in agencies but also in the big advertising and communication groups that bring together all of the influence professions in the same hub to create synergies.